Wanna make friends while surfing?
Choose a group session!
There are never more than four students per instructor so you will have the chance to make friends with everyone else while getting personalized feedback from your happy instructor.
All the prices listed below are per person.
10 Lessons = 320 euros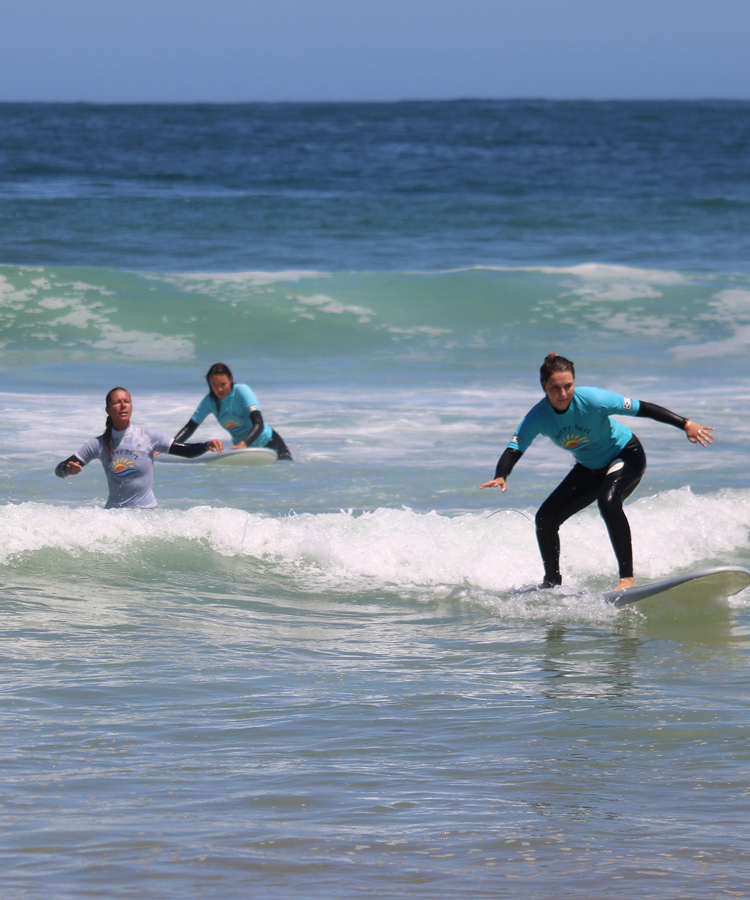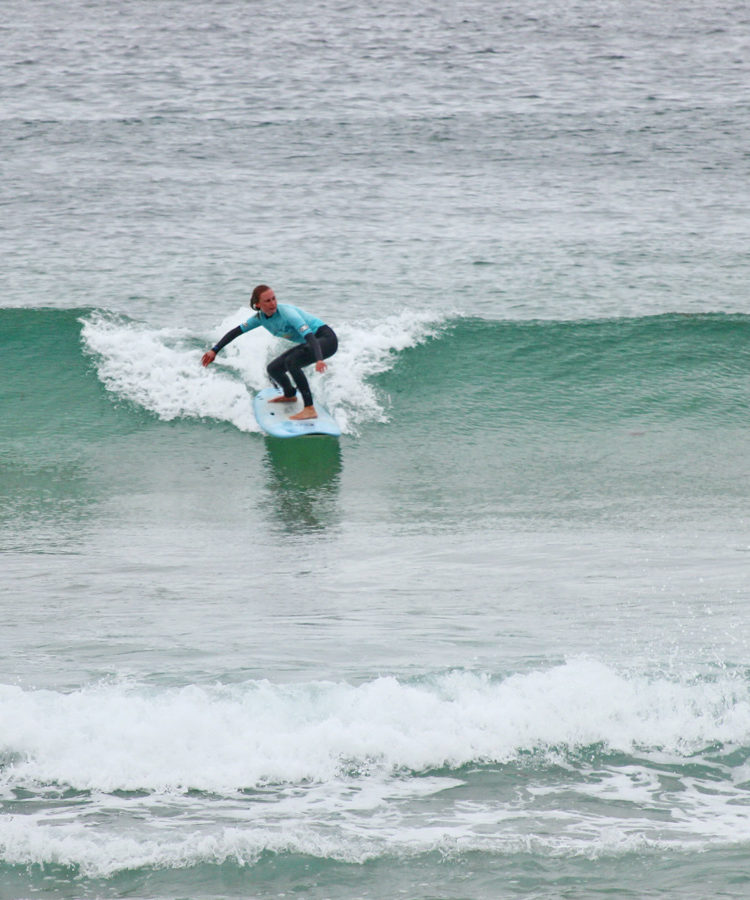 Want extra attention all for yourself?
Choose a private lesson
The happy surf instructor will focus only on you (up to 2 students) and you will be able to really focus on all the details.
We recommend to book your private lesson at least one day in advance to make sure that we have a surf instructor available. 😃
All prices listed below are per lesson.
1 person = 80 euros

Contact us to book your experience!
(+351) 917 132 762 – Audrey

(+351) 962 744 514 – Luís
For even more fun, join the HAPPY family on